Business Incentives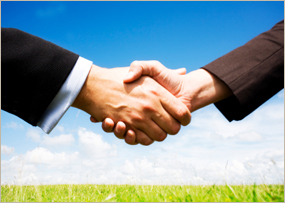 Our community recognizes the importance of local industry by providing services and programs that foster the health and growth of existing business. The City of El Campo completed a comprehensive plan in 1999, and updated the plan in 2007, which strategically directs future growth and development of the community.
Incentives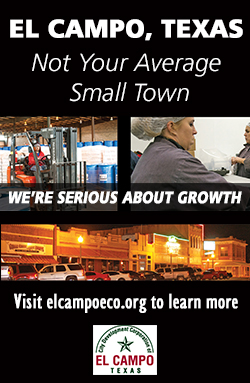 El Campo's local lenders are pro-business and committed to growing the community. The State of Texas Incentive Summary lists in detail the best sources of funding for businesses in Texas. In addition, federal and state financing programs such as the Texas Capital Fund are available to qualifying companies.
The Texas Capital Fund encourages business development, retention, or expansion by providing funds to eligible applicants. Funds may be used for the acquisition, construction, and rehabilitation of real estate to support the creation or retention of jobs in rural Texas. El Campo has successfully completed a number of Texas Capital Fund projects.
In our efforts to partner in the growth of existing and incoming businesses, City Development offers a variety of incentives for qualifying concerns.
Texas Capital Fund
Enterprise Zone Benefits
Strategic Investments
Job Creation Incentive
Foreign Trade Zone
Tax Increment Financing Zones
Job Training Assistance and Grants
Land Incentives
Click to download the forms:
CDC REVITALIZATION APPLICATION
CDC JOB CREATION INCENTIVE PROGRAM CRITERIA
CITY OF EL CAMPO ECONOMIC DEVELOPMENT INCENTIVE- CHAPTER 380 AGREEMENT INFORMATION
CITY OF EL CAMPO RESIDENTIAL DEVELOPMENT/CONSTRUCTION INCENTIVE INFORMATION